Downhole Coiled Tubing
The Baker Hughes drilling systems address technology requirements for re-entry or slimhole projects. This includes downhole coiled tubing and through-tubing rotary drilling applications.

For more than 10 years, we've specially designed bottom hole assemblies (BHAs) for re-entry and slimhole applications. The wellbore placement within the reservoir is optimized by the provided formation evaluation data and the system's geosteering capability. The drilling efficiency and the wellbore control is increased by the downhole sensor information from the BHA.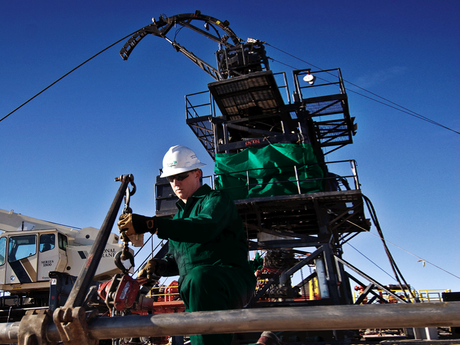 EasyReach™ Coiled Tubing Lubricant
EasyReach™ extended-reach coiled tubing lubricant is a mechanical friction reducer that helps coiled tubing gain access to long wellbores that were previously unreachable, even with conventional coiled tubing lubricants. It offers a friction-reducing solution that is economical, efficient, and logis... Show More